Business
30 Best Home Based Business Ideas for Housewives & Moms
A home based business is not less than a blessing for the housewives and moms. Based on their skill-set, they can choose the business they are more interested in as there are various businesses from which they can choose from.
A home based business is an excellent option for homemakers or moms as they can work as per their comfort and flexibility and earn a decent amount of money every month. Because of the help of the internet, online business for women has skyrocketed. Now, they have the opportunity to earn big and become successful on their own terms.
The best thing about a home based business is that you can start them with low investment and work as per your availability. There are a plethora of options available nowadays; it solely depends on what you choose as per your interest.
Why do people search for small home based business ideas for housewives?
There are countless reasons why people these days are looking for small home based business ideas for housewives. Below we have mentioned some of the significant logics behind its high demand and research-
Increased population- There is an increase in population, but the job opportunities are limited, especially when high-paying jobs are finite. Thus, because of this reason, people seek home based business and explicitly homemakers who used to stay at home and rely on their husband's salary. As the expenses are increasing, it has become difficult to survive from a single income source; therefore, starting any sort of home based business can be of great help.
Awareness of education- One of the other good things that have happened in the last couple of years is that education awareness has improved. Parents are sending their children to school, even girl child as well, because of which women even after marriage seek career opportunities. What can be better than starting your own business from home as there are complete flexibility and convenience?
Outsourcing- The trend of outsourcing work has increased over a couple of years. There are many companies who outsource their small work as they want to focus on the more significant elements. Hence, this gives an opportunity to the housewives as they can opt for such jobs as data entry, typing, looking into accounts, etc.
Comfort- Another valid reason is that it is very comfortable and convenient for homemakers to start a home based business to take care of their kids and family along with their work.
30 Best Home Based Business Ideas for Housewives & Moms
Several housewives and home moms seek opportunities in which they can work from home without having to leave their kids at home or with maids. There are various resources available, but a lot of them are fake or scam. Hence, the business or work you opt for must be genuine and get paid for it.
Here are some of the best and genuine home based business ideas for housewives:
1. Daycare center
It is a center or type of place created for early childhood care and preschool education services for small kids of an age group of 1-6 years. If you love kids, then this is one of the best home based business ideas for housewives and moms. These days a lot of parents are career-oriented, and they leave their child at a daycare center while they go out for work.
There are a few prerequisites for opening a daycare center; you would need a small playing area, sleeping area, kitchen, security for kids, proper sanitation, good food and water, medical aid, sports material, and ECCE certified staff.
Mostly, house moms or housewives have experience of handling kids; hence, this can be a great option for them. This business is not that tough, although it needs full vigilance. The investment required for a start-up would be around Rs. 50, 000 to Rs. 1, 00,000.
2. Catering Service
If you are a pro in cooking, then why not start your own catering business. You would need some marketing to start this business, but this can be a great opportunity for you if you have a passion for cooking. Hence, you can turn your everyday cooking into a full-time professional business in which you can earn a handsome amount of money.
This business offers you a lot of flexibility as you can decide on the slot when you can deliver food. Also, you can cook this food along with the food you prepare for your home. Initially, you can start this business on a small scale by taking local orders, and as per the demand, you can provide it in social gatherings, corporate events, get together, etc.
Nowadays, people do not have time to cook for so many people at home; hence they prefer catering service and mainly home-cooked food. You can be a full-time caterer or can offer your services as per festivals. The capital required for this business is around Rs.10,000 – Rs.25,000.
3. Candle Making
Small business for house moms can include candle making business as well. In the 70s and 80s, candles were used as there was no electricity. However, people still use candles even today for various purposes such as decoration, in parties, functions, festivals like Diwali, and even for religious purposes.
Candle making is really easy but can help you earn a decent amount of money. If you do not know how to make candles, you can either take classes or learn by checking videos online. In fact, you can take help from your family members or kids while making candles as it would make them happy too.
The investment required in this business is of Rs. 5,000- Rs. 10, 000 but you can earn Rs.1000 every day if you make good clients and have good demand for them in the market.
4. Wedding planner
You can also become a wedding planner if you like managing events and have adequate contacts. You do not need any training or professional degree to become a wedding planner. Wedding is an auspicious moment, and everyone wants to make this day the best day of their life.
If you think you have those skills and you can manage catering, lighting, decoration, transport, picking a venue, attire, and other such activities, then this can be a good option to consider. For becoming a successful wedding coordinator, you would need a good team and a business license.
The initial investment would be of minimum Rs. 50,000 and the profits would vary as per the wedding budget and clients you get. This can be the right choice for housewives as this is a seasonal business; hence they would not have to be occupied all round the year.
5. Hand-made craft business
If you are creative, you can start a hand-made craft business. Your creative knowledge can help you earn ample money as there is a massive demand for unique home décor things and people are ready to pay a fair amount for the pieces.
You would not need much investment for this business; all you need to do is spare some time, and the rest is your hard work. For starting this business, you would need watercolours, chemical colours, and oil colours to give them a better colour and design. Various things that you can choose from painting, making products of plaster of Paris, sculpturing, woodworking, etc.
Another significant aspect required in this business is marketing; you can either sell the products online or sell them to local stores or display them in exhibitions.
Also Read: How To Start Transport Business In India
6. Teaching instrumental music
This can be a great home based business, but it is essential for you to have proper knowledge about the instrument you wish to teach. If you are passionate and musically talented, then you can start taking classes from your home.
There are many parents who want their children to participate in extracurricular activities like playing an instrument as it can become a profession. Initially, you can start by taking classes in your locality and then expand as per the response.
These days, your videos get viral quickly through YouTube so that you can upload some of your videos there, and if people like your skills, you can even start online classes as they have become a trend and need of the hour. There is no investment required for this business, you would just need an instrument, and you are good to go.
7. Professional Photographer
Do not consider yourself an excellent photographer if you are good at taking selfies. Professional photography is more than that; if you have a passion for it and want to pursue it seriously, then only go for this business.
This business has recently flourished a lot because of various reasons, like online businesses looking for professional photographers for their websites and blog. If you have unique photographs, then various ad agencies are ready to pay a fair amount for that.
If you already have knowledge about photography then well and good but if you are an amateur, then it is recommended to take some training before starting.
For this home based business, you would need a professional camera and lenses; therefore, the investment would be around Rs. 70,000, rest it depends on how much more you can spend as it requires professional lights as well.
8. Offline and Online tutoring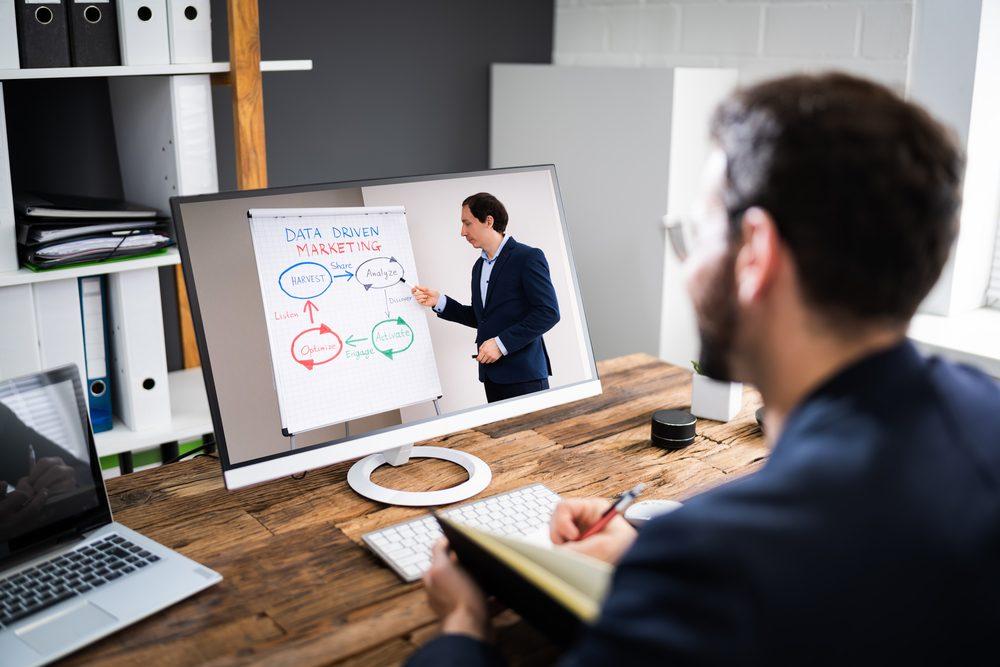 Education has become a requirement in today's time, and as time is changing literacy rate has also increased globally. This can be a fantastic option for housewives if they are qualified and skilled as they can use their academic knowledge by giving offline or online tuitions.
If you are highly qualified, then you can give coaching for professional courses and earn a good amount of money. But if you have a basic qualification, then you can take classes accordingly.
You can either open a small coaching institute at home if you have space or you can also start online classes. You also have an option of recording the sessions and send them to students if they are not present. This business requires no or very minimal investment, but the income is really good.
9. Beauty Parlor
Mostly women, love make-up and things related to beauty. If you also have an interest in making others look pretty by your skills, then this can be a nice home based business idea for the housewives. For starting this business, you would need a plan as firstly you would have to take specialized classes of 3 to 6 months, which is usually expensive.
Secondly, you would have to buy a good quality beauty product, and you would also require a commercial space to open a parlour. Plus, you would need a nice interior license as well. Hence, the investment would be more than Rs. 70,000 but the profits are also big in this business.
The best thing about this business is that if you are good at your services, then your customers would always stick to you, plus you will get good referrals.
10. Interior Designing
This can be an ideal business for people who are passionate about artwork, design, and home decoration. You can turn this passion into a career in interior designing and earn a fair amount of money.
But, for this home based business, you would have to get a professional degree.  You can also opt for an internship or work with a reputable company to gain practical experience. Practical knowledge is essential as you would have to design the interior not just for the home but for offices, restaurants, malls, hotels, etc.
This can be the best way to work from home as you can make designs sitting at home as per your convenience. You can start by working on small projects, and then as per your experience, you can begin with bigger projects. The investment in this business is low, but there is a lot of hard work and time required for designing.
11. Cake designing and making
The cake is the first thing when you think of celebrating a birthday, anniversary, wedding, farewell, or any other occasion. People love trying different types of cakes, and these days the variety of cakes is infinite. Thus, if you are interested in this area, you should take your skills seriously and professionally.
This is a low investment business as you can start this business from your home; all you need to buy is some raw material and tools. Also, you might need to take some training before pursuing this as your career. It is vital that you make a good quality cake with a different taste so that it becomes easy for you to create your own market.
In the beginning, you can start taking orders from your neighbourhood, and then later, either you can make your own clients or sell it directly to the nearby bakery. You can also create an online store and advertise to sell your creations.
12. Freelancing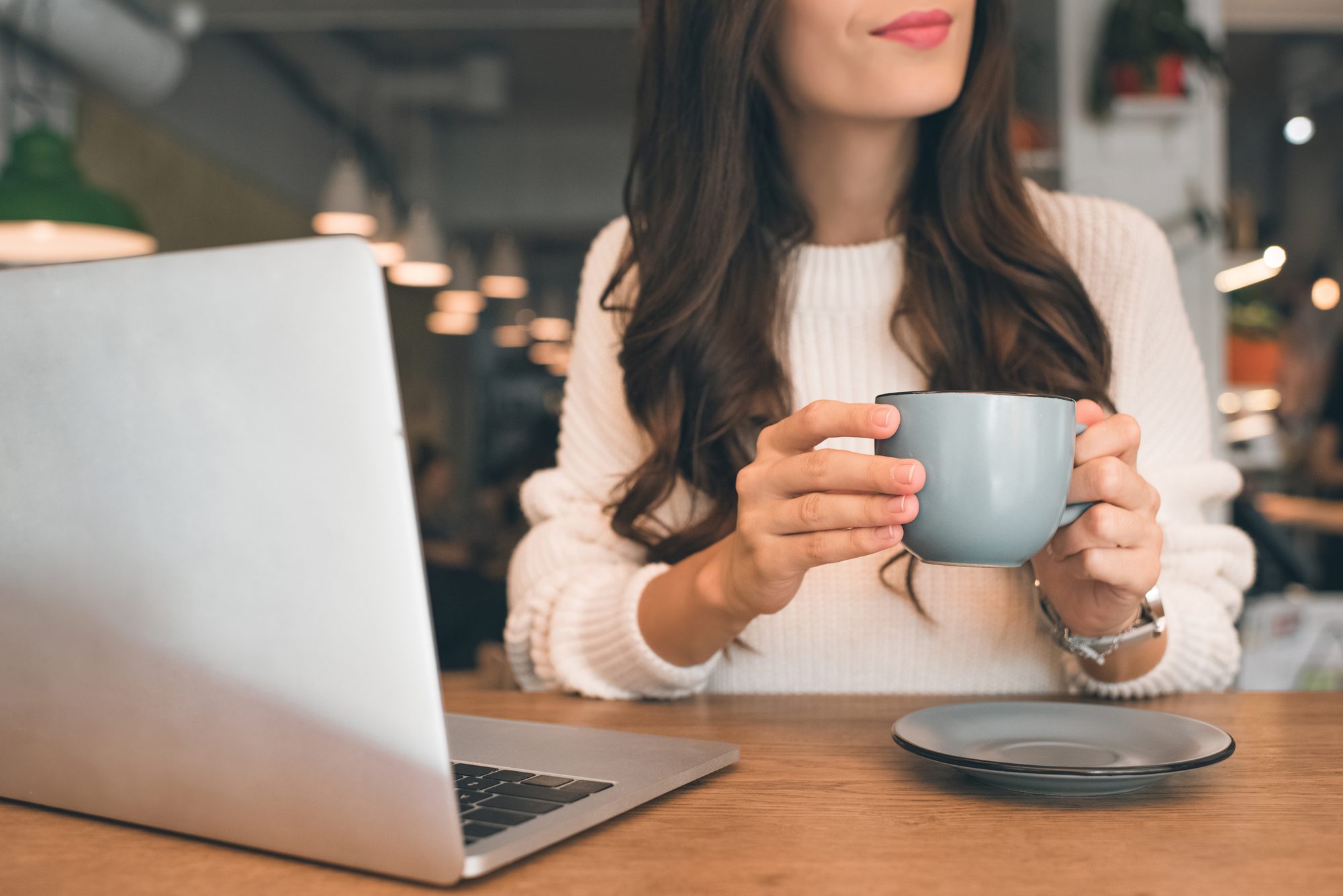 Being a housewife, if you wish to work from home, then freelancing is definitely the best way to make money. It is a profitable business as there is no investment required; all you need is some time and skills. Various opportunities available for freelancing jobs are Data entry, form filling, paid to click jobs, web designing, content writing, etc.
This can be an excellent option for educated housewives or house moms as then a lot of possibilities open up. In these jobs, usually, no experience is required rest; it depends on the type of job you opt for.
Numerous websites offer online jobs, but you need to ensure that you choose an authentic website. You can easily get to know about the websites by reading the reviews and feedback. The investment in these kinds of jobs is nil; therefore, whatever you earn is your 100% profit.
13. Cooking classes
You can begin this venture from home and then expand it to a licensed facility. This is the best business for homemakers, where they can convert their passion into money.
You can choose the range as per your knowledge and passion. Initially, you can start this business from your kitchen, and if the number of students increases, you can take it to the next level. Another great idea for gaining success is by posting your cooking videos online or uploading tutorials.
The demand for this business has increased as people love cooking food, and for that, they wish to learn new recipes. The investment required in this business is just Rs.20,000 – Rs.30,000, and the expected profit is 40% or even more than that.
14. Travel Guide
If you are adventurous and fond of travelling, then becoming a travel guide can be a perfect job for you. It is the right home based business idea for housewives who like to travel and visit different places.
This business is always great for people who love traveling as they can share their experience, insights, and useful tips plus you can suggest places to visit and guide them on the best price hotels. You can either do this business online or can also open a small office at your home.
This business can give you better results if you stay at a play where there is a lot of tourism. This might be a seasonal business, but the profit margins are comparatively higher. There is very little investment required in it as if you do online, you would need a website and if you open an office, then desktop and some set up would be required.
15. Affiliate marketing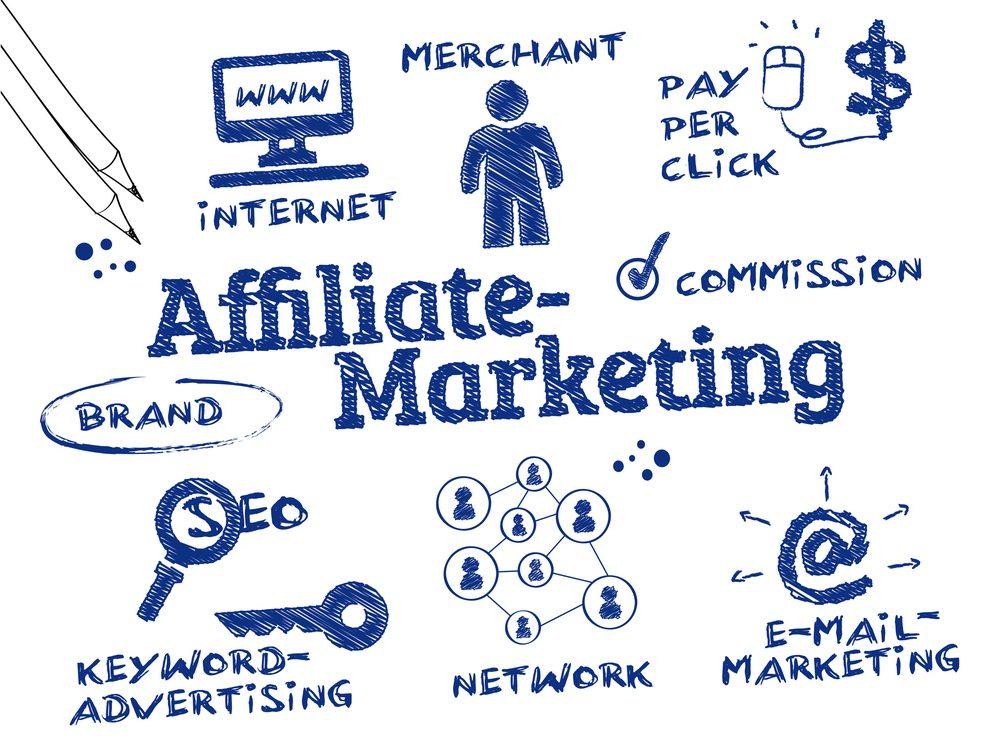 This is also a good home based business idea for housewives as there is no investment in it. In this business, companies pay you rewards for each visitor or buyer you bring them. You can earn a decent amount of money based on your performance.
You would not need any product or market for it, plus there is no physical store required. You need to hunt for some of the best selling products and promote them by using different marketing strategies. Whenever you sell a product, you get a commission for it.
All you need is a desktop, high-speed internet, and a bank account to start with this business. You can start this business by signing up for free in an affiliate marketing program. Various companies provide this opportunity, such as Amazon, Flipkart, Commission Junction, etc.
16. Business Coaching Service
Housewives who have master's degrees or have practical administrative experience then they can also start business coaching services. Setting up this business is pretty easy as if you have space at your home, then you can do the set up there or take place at rent for starting it.
You would also need a board to write about the services and offers provided by you. This would help people know about your business plus about the discount or offers that you give would attract more students. This is a pure home based business that can help you earn a significant amount of cash.
You can either become a freelance coach, set up a physical office or provide online coaching. In this coaching, your primary role would be to empower small business owners and managers to enhance their performance in their work, personal development, and career growth.
17. Blogging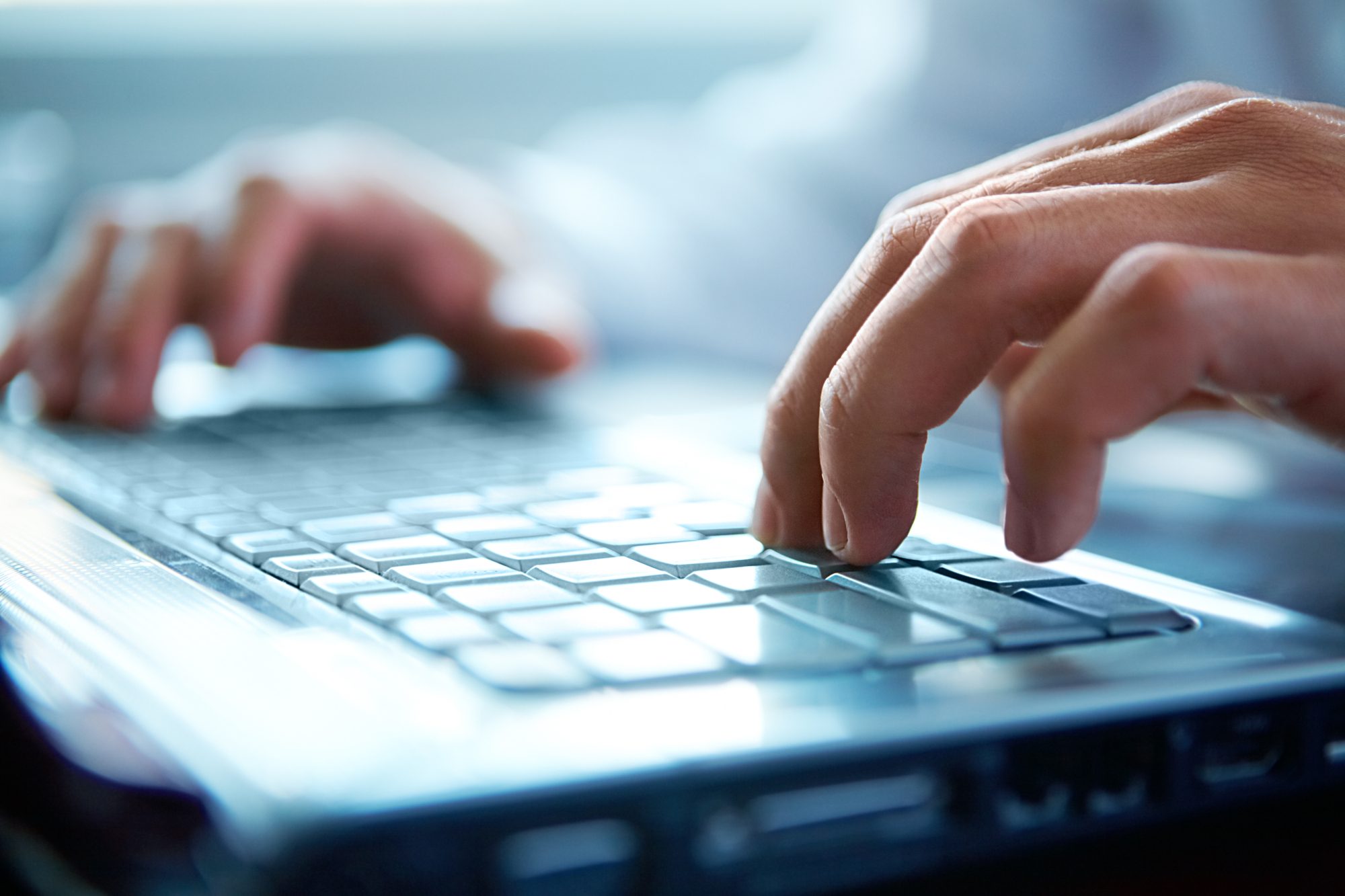 Do you possess writing skills? If yes, then you can start your own blog and earn a considerate amount of money every month. This can be an excellent home based business for housewives as they can write whenever it is feasible for them. For commencing this business, you would need basic writing skills and a niche topic to write about.
There are various topics that you can choose from as per your interest and passion such as cooking, entertainment, sports, music, education, etc. You need to ensure that whatever you are writing should be useful and entertaining so that more and more people vie your blog.
For starting this business, you require to register a domain name and buy reliable hosting and WordPress. After that, you would have to install the theme, design the blog, and then begin writing on the topic you like. Then comes one of the most important things, which is to drive traffic, but following SEO activities can help in doing that.
Also Read: How to Create a Blog with Minimum Investment
18. Language Instructor
There are a lot of people who are well versed in more than one language. If you are multi-lingual and aware of different languages, then you can earn a fair amount of money while sitting at home. Various opportunities open up if you know another language, such as opening an institute, taking online classes, or becoming a translator.
If you know any foreign language like French, German, Chinese, etc., then there are chances of earning really good money. There is a high demand for language instructors these days as people who wish to migrate to a different country want to learn a new language in a specific period.
This business's initial investment is around Rs.20,000 for the physical set up required for the class. But you can earn more than Rs.30,000 a month if you get 5-10 students.
19. Jewelry Business
The trend for jewellery has been ongoing for ages and does not seem to end in the near future. Females love wearing jewellery, be it gold, silver, diamond, or artificial. Selling custom made jewellery can be a profitable home based business for housewives. The more diverse the designs will be, the more would be demand.
Therefore, if you know how to make beautiful jewellery pieces, then this skill can make you earn a lot of money. For this business, no setup is required; all you would need is the raw material for making them. With a little investment, you can begin this business, and as the demand increases, you can expand your business.
This can be the first choice for homemakers who are creative and loves making and designing jewellery. Setting up the market initially might be challenging, but if people like your designs, then you would earn a tremendous amount of money.
20. SEO Consulting
Since the rise of the internet and online businesses, SEO consulting demand has also increased tremendously. Numerous consultants charge more than a lakh for a month, but you need a lot of experience and expertise for that.
As per the research, it has been observed that thousands of websites are created every day, and more than half of them close or fail because of a lack of SEO knowledge. There is a huge competition between online websites, and the business ranked first in search results gets more sales.
SEO activity is done to bring the webpage first on the search engines. If you think you are an expert in this, then this can be a great home-based business for you. This can be a nice option for homemakers as there is no investment required, plus the earning potential is unlimited based on your knowledge.
21. Pet Sitting services
This has become a booming industry in the metropolitan cities as working people need a reliable place where they can leave their pets. This can be a profitable business for housewives as the investment is low, but you can earn a decent amount of money without much effort.
As a pet sitter, you would have to take care of the client's pets while they are not at home. Homemakers can start it from home or can also go to your client's home as per the client's requirement. You can also offer other services like training, grooming, spa, etc.
This business's start-up cost is very low as you would just need a space and a few types of equipment to take care of the pets. The earnings are great as you can make around Rs.30 000 a month easily if you have the right clients.
22. Dance Instructor
A lot of parents want their kids to learn dance, hence being a housewife, if you have dancing talent in you then this can be a great business choice for you. For making a side income, this can be a correct option as you just have to spare a couple of hours in a day and can earn decent money.
If you are a professional dancer, then you can also offer specialized dancing classes for the same. These days there is a huge demand for dance instructors as more and more people want to pursue dance as a career, and for that, they take the training.
There is no investment required, but the profits are relatively good. Another way of making money through dancing is by making your videos and uploading them on YouTube, the more views you get, the more you get paid, plus you would also gain popularity.
23. Fashion Designing
Almost all females love buying clothes and specifically designer clothes. Everyone wants to wear designer clothes, and if you can provide them at nominal prices, you can make a great market. Along with being a housewife, if you are interested in designing clothes, why not opt for this as your career.
Business centred around clothing and fabrics never go out of demand. The investment might be less in this business, but it needs a lot of talent, hard work, and endurance. For starting this business, you would need a room where you could design clothes. You can always begin by manufacturing clothes for your friends, family, or neighbours.
If people like your designs, then you can open your own store as well. The earning in this business is infinite as it would solely depend on your designs. If you make brilliant designs, then you can earn more than Rs.50,000 in a month.
24. Maid Organizer
The word maid brings happiness to the faces of women. In today's time, when females are also working, they need someone who can manage their home by cleaning, cooking, taking care of kids, and do other such work.
Many people face trouble while looking for a maid as either they do not have sources or are new to the place. Being a housewife, if you have such contacts and know such maids who need work, then why not start with this business and earn an ample amount of money from it.
You can set up a board or register yourself online as a maid organizer then a lot of people would contact you. You can charge a fixed amount for cracking the deal. There is no investment required for starting this business, and whatever you earn would be 100% profit.
25. Online Data Entry
Online Data entry is a spectacular way to earn money, especially for people who want to work from home. You only require a computer or a laptop and an internet connection, and a brief familiarity with computer operations.
Today, numerous companies search for freelance online data entry operators who can perform their work and manage their data without coming to their office. Also, the companies look forward to delegating their data entry work and allot this contract to freelancers.
The scope of making money is vast from this job as it depends upon company to company you work for. Another best part about this job is that you need not require any initial investment to start up. Instead, you are expected to build up a questionnaire and make forms from a prevailing document.
Also Read: How Much Do Freelance Digital Marketers Make In India?
26. Paid-to-click jobs
One of the legitimate home based business ideas for housewives is filling Surveys to earn money. Several PTC sites are available on the internet, through which you can earn a decent amount. The best part about these jobs is that you do not entail any special skills to join these websites. The only thing you require is an internet connection and the necessary computer skills.
You can register your account for free. The only thing you need to ensure is to look out for scamming PTC websites and not fall into their trap. Because of the increased demand for these sites, many new joiners immediately sign up to the website without looking at the terms and conditions and other aspects; which is not recommended.
These sites offer you various ways of earning money, including watching ads and videos, playing games, completing online surveys, clicking ads, reading emails, and also by direct and rented referral; earning additional money by referring it to your friends, family, and acquaintances.
27. Counselling to Students or Adults
Do you have a knack for persuading and convincing people? If yes, you can start giving consultations and counselling to students of schools and colleges.
If you have prior knowledge in college finances, not only can you counsel students but also their parents so that they become aware of what all colleges should consider and how to tap into the college's financial aid.
Suppose you think you can be the spiritual, mental, and physical healer. In that case, you can start giving consultations to adults who are suffering from mental trauma, domestic violence, financial stress, divorce, or relationship breakup. As a consultant, you can also help people suffering from mental illness such as clinical depression, post-traumatic stress order, or anxiety.
It can be a satisfying career for people who want to be change agents for others.
28. Web Designing Company
Is your mind creative? Does web designing entice you? If yes, then you can start your own home-based venture. It is not difficult to become a web designer if you have a basic knowledge of computer programming or computer science and are well-versed in using the right tools.
With the increased demands of web development, the need for web designers has seen a significant boost. According to the USA, web designing is the fourth top skill for freelancers currently.
However, if you have not prior knowledge about web designing, there are plenty, of course, available online and offline that can help you learn the basics and make you a pro within a few months.
Web designers are best-known for having the best advancement opportunities and obtaining the highest level of job security. You can always join web design communities and groups, which will help you keep an eye on coming trends.
29. Selling Home-Made Food
If you have got extraordinary cooking skills, this business idea can enable you to earn magnificently. Due to the hectic and busy lifestyle, people are always eager to eat some enticing and healthy food options.
You can start with preparing your unique selling points first as in what recipes you know the best, and contact a few hotels nearby, the start increasing the scale of your business gradually after ensuring the demand of your food in the market.
Most of the housewives make scrumptious food. There is always an extensive scope of starting Tiffin or catering services initially with a low budget. You can deliver the food with maids' help, or if you do not have one, hire someone on a daily wage whose primary role is to deliver the food to a variety of places.
You can also boost your food delivery system with online food delivery platforms such as Swiggy, Zomato, and Ubereats. You just need to collaborate and list your services over these platforms as these food delivery giants will immensely help you get famous in places that are a bit far from your location.
30. Virtual Assistant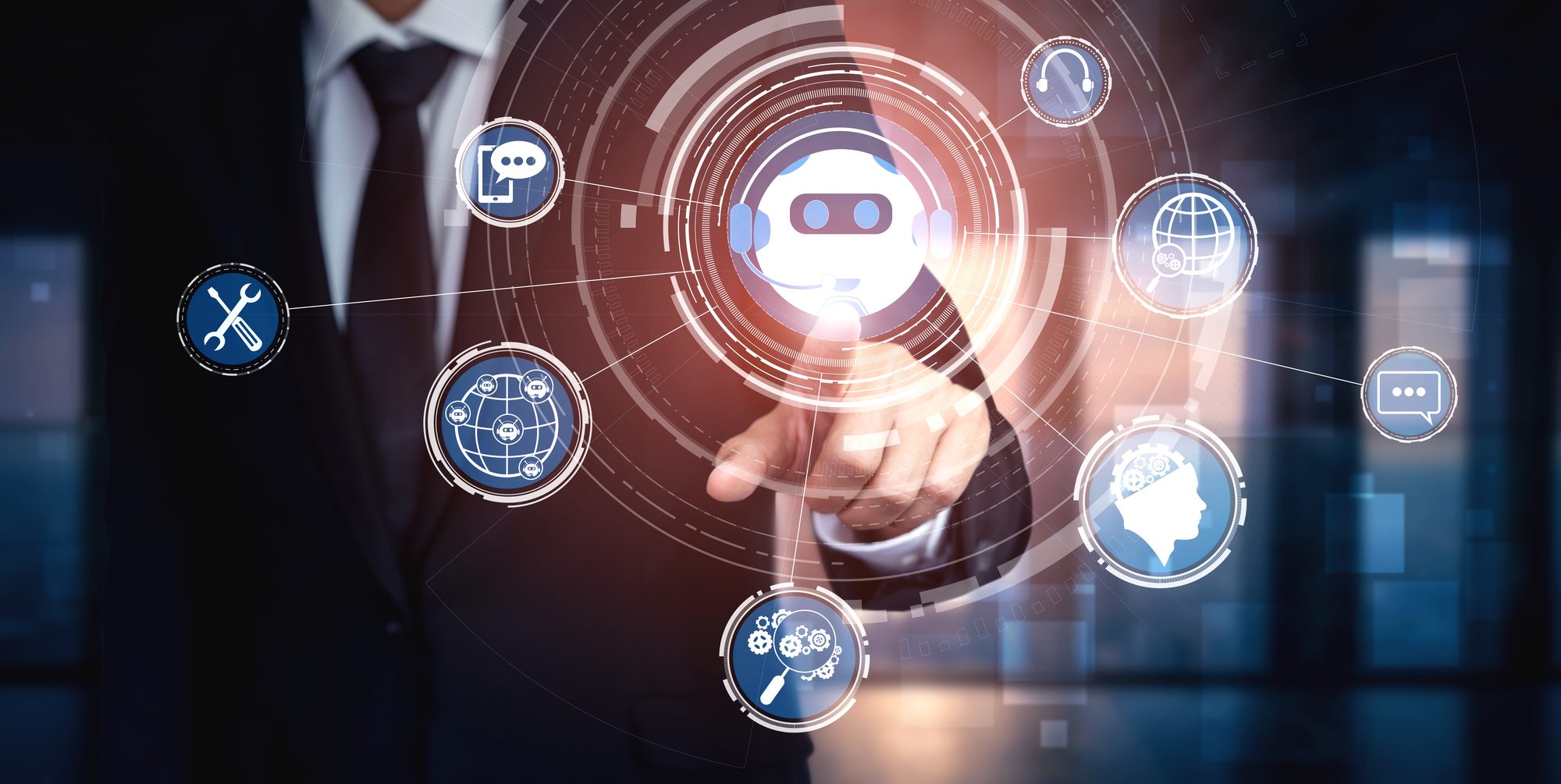 You must have heard about the position of assistant in the company. A virtual assistant is similar to that, but the only difference is that as a virtual assistant, you provide support from a remote location. Nowadays, people do not prefer hiring a full-time assistant but prefer hiring virtual assistants.
Being a virtual assistant, your role would be to manage activities like responding to emails, booking hotels and flights, scheduling meetings, organizing a to-do list, etc. As a housewife, this can be a good option for you as there is no investment required and your workload is also less plus you can manage the work as per your comfort. The essential prerequisites for becoming a virtual assistant are good communication skills, time & resource management skills, and problem-solving abilities.
Recommended: 20 Successful Home Based Business Ideas in India
An array of homemakers search for these home based business ideas for housewives to increase the income for maintaining a comfortable standard of life. If you are seeking such options, then this list is ideal for you to choose one as per your interests and proficiency.