Business
53 Profitable Small Scale Manufacturing Business Ideas in India (2023)
Looking for options to startup with less investment? There are a lot of people who have fewer budgets but want to do something of their own or wish to start a manufacturing unit. But the question that comes to their mind is what kind of small scale manufacturing they can opt for?
Starting a big business requires a lot of money and involves equally high risk. On the contrary, a small scale business needs fewer funds and involved fewer risks. It is always advisable to first start with a small scale business and then expand as you generate revenue.
Starting a small scale business
Things might seem easy and simple, but when you actually implement them, then you realize how tough it is to plan even a small scale business. Don't worry, all you need is right planning to keep the plan working as you wish.  
You should always know your budget, then calculate the fixed expenses, know how much production needs to be done initially and also add petty expenditures. Follow up regularly as per your plan so that you can make the changes instantly if anything goes off track. If you follow your list diligently, then success is not far from you. 
53 Profitable Small Scale Manufacturing Business Ideas in India
1. Coconut Oil Manufacturing
Coconut oil is used by various people to cook food. Not only is it used in kitchens; in fact, it is also used in manufacturing oil, hair tonics, soaps, cosmetics, etc. This can be a fantastic small scale business as you can start it with a small amount of capital which can be below 1 Lakh.
The primary raw material required for making coconut oil is dried coconut. If proper standards and quality is maintained, then you can sell it not only in the local market but also in the international market and earn a decent amount of money.
Its demand has increased immensely because of the growing awareness about naturally prepared oils among people. You can either start it at your home if you have vacant land or hire a small space to commence the business.
2. Soaps and Detergent Manufacturing
It is a very low investment business but is an evergreen business as people use soaps daily for bathing and washroom purpose. But, before you start this business take a small training and understand the right process of making the soap.
The primary thing required in manufacturing is the raw material, and for making the soap, we have abundant raw material which America does not have; therefore, they import the soaps from India. Hence, you have an excellent opportunity to export and expand your business.
Soap and detergent manufacturing business would need an investment of around Rs.6,00,000. You can either start this business at home if you have a spare room or take a small area on rent and place your soap manufacturing plant there.
3. Paper Manufacturing
Paper is mostly used in schools and colleges plus is also used extensively in industries for billing and recording business transactions. Paper is used in almost every industry, and it has a high demand, but its investment is not so high.
You just need to search for a commercial place where you can set up your papermaking machine. The space that you would need would depend on the paper size, quantity, and volume. Its demand has increased a lot since the ban on plastic as people have started using paper bags. The capital required to start the business would be around 1-2 lakhs.
4. Handmade Biscuits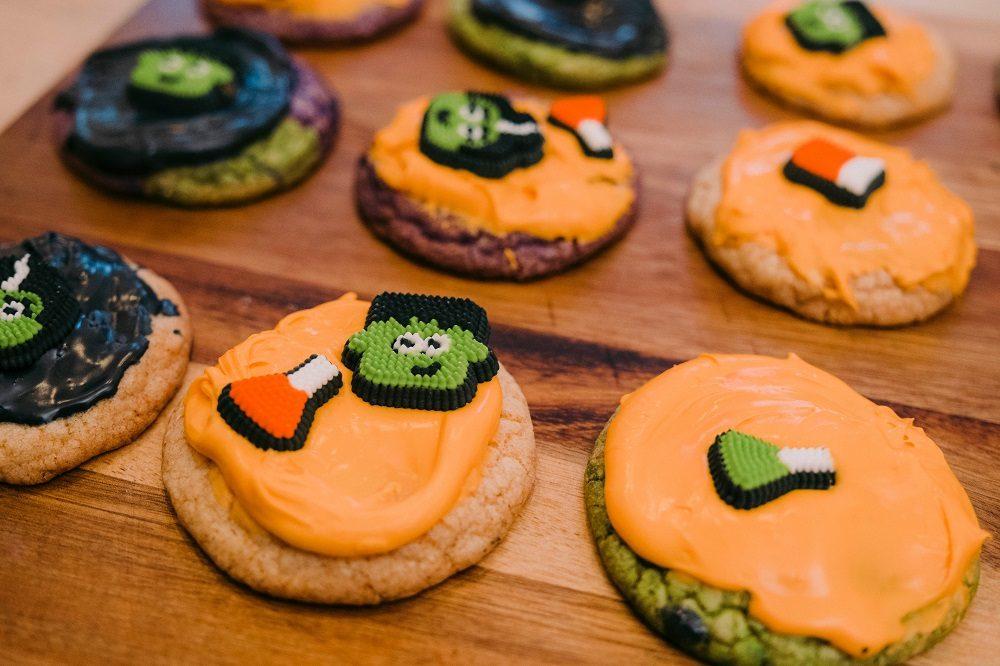 Manufacturing cookies and biscuits can be a great business if you love cooking and baking. Various people look for new tastes when it comes to biscuits and cookies and prefer homemade biscuits over others. You can set up a small scale industry as it takes minimal capital to start this business.
It is also said to be one of the most profitable small scale business as you just need a small space, raw material, and only a few people for your help. For getting success in the bakery business, you need to take care of marketing and know the taste that your clients are looking for.
As per the demand, you can choose the products you need to make. The primary things that would be required for setup are an electric oven, grinder, mixer, and raw materials.
5. Candle & Wax product Making
It can be a great idea for a smart start as fancy candles have a lot of demand these days. People light candles not only for religious purposes but also for decoration.
If you make pretty candles with good fragrance, you can not only sell them online but can also approach the hotel industry and restaurants as they always buy scented candles for creating a pleasing ambiance. 
You would not need a lot of space to start this business; it can be created in a single room as well. The capital required for starting this business is just Rs.50, 000 if you have your own space. This business can also be done part-time by students, homemakers, or people who hate doing 9 to 5 jobs.
Also Read: Top 20 Franchise Business in India
6. Fertilizer Production
There is a high demand for fertilizers as they are essential for plant growth. Local farmers are always in need of fertilizers, pesticides, and insecticides. If you are into farming, then you would have various ideas for making fertilizers.
As India is an agricultural country and two-third of the land is used for cultivation; hence farmers need fertilizers to make the soil more fertile to increase production.
These days organic farming has become a trend because people are more and more awareness on healthy living. Thus, you can start preparing organic fertilizer with natural products; it would help you earn a lot of money from it. 
You would need a small space, or you can also start this business at home with an investment of around Rs. 50,000.
7. Papad Making
In Tamil, we call papad Appalam, it is a very tasty snack and can be an excellent home-based manufacturing business idea. Along with papad, you can also make sabudana fritters as it has a huge demand all around the year. Starting this business is very simple and requires very little workforce.
The essential thing required to start this business is a good recipe and equipment such as a gas stove, utensils, raw material, and a sheet for drying the papads. If you want to start it on a commercial basis, then you would also need packing sheets and a sealing machine.
Homemade papads can be sold easily in the local market, or you can contact any departmental store and supply them with all your production. You can start this business with just Rs.20,000 to Rs.30,000 and expand as the demand increases.
8. Cottage Butter, Paneer and Ghee
These are a few things that everyone used and prefers buying of the best quality. You might be surprised to know that India is one country that is the highest producer of milk. There are various villages in India where 5 out of 10 homes have a cow, buffalo, or goat.
But, in cities, people do not get pure ghee or paneer; therefore, they have to buy chemically made products.  Cottage butter has various health benefits, and there are very few manufacturers of it. Therefore, if you have sources, then you can start your own small scale business of producing cottage butter, paneer, and ghee.
If you make pure ghee and it tastes well, then you can earn a lot of money by selling it in the cities. This business would require a capital of around 2 lakhs as you would need to buy cattle and rent a space where you can keep them plus their feed.
9. Manufacturing Incense Sticks/Agarbatti
You would need less space, less capital for this business but have growing opportunities in this business as India is a holy country and people light incense sticks while worshipping temple or even at their homes.
India has a vast market for this business, and along with it, people also buy kumkum, oil, etc. The investment required for starting this business is just Rs.25,000, which is needed to buy bamboo sticks and oils for giving fragrance to the sticks.
The process of making it is as straightforward as you just require to coat the oil on sticks and leave it to dry for 24 hrs. Once they are dry, just pack them, label them, and they are ready to sell in the market.
Also Read: How to start a Tea Shop Business in India
10. Homemade Chocolates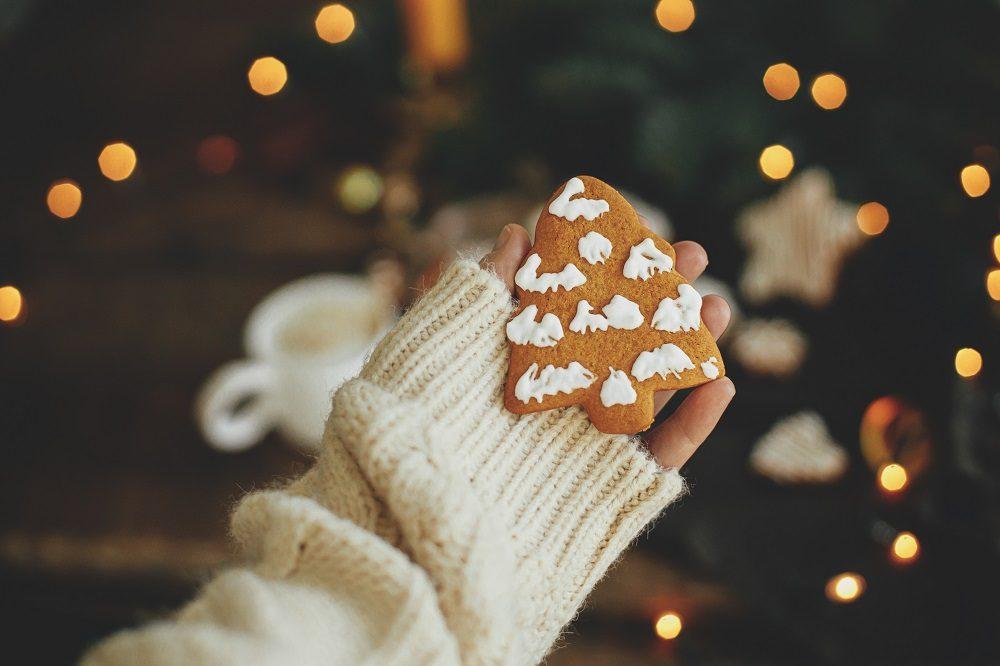 Almost everyone loves chocolates, and starting this business can be great if you love making chocolates. This business does not require must investment, nor does it require a lot of marketing. People who love chocolates like trying new flavors and variants.
Nowadays, people prefer homemade products over chemically made products, and the same goes for chocolates. Homemade chocolates are healthier and even tastier, so there is a massive requirement for them in the market.
The demand increases even more during the festive season as people gift each other chocolates. You can also take orders from a pastry shop or can deliver in hotels in their bakery.
11. Automobile Parts Manufacturing
This industry is flourishing in India as all the automobile requires spare parts to assemble the units. If you become a giant in automobile manufacturing, then you can earn huge profits from it.
It is always advisable to start small in this business as it would require less capital and less labor. Once you make a market, then you can expand and convert it into a large scale unit.
This business requires high-tech machinery and a big space; hence you would need a capital of 5 to 10 lakhs for starting this business. You should focus on producing those products which are required on a regular basis as it will help avert dead stock.
12. Soda & Flavoured Drinks
There are various small scale soda and flavored industries in India, and its biggest example is Goa. There are a plethora of small enterprises there, and they sell flavored soda for just Rs.5 for a 300ml glass, and they are making good profits from it and so can you.
This business runs best in summer or at tourist places when people love drinking something cold or refreshing when they are tired. Either you can prepare these drinks at home, or you can make them through machines.
This business can be set up at a meager cost, and you can also start it at home and expand if you create a good market.
13. Furniture Making
Who does not love beautifully designed furniture? In fact, in today's time, everyone wants a magnificent interior, and it is incomplete without the right furniture. This business has excellent growth prospects in India and has good export potential as well.
It is an indispensable item for households, schools, and even businesses as each one of us needs a table, chair, beds, sofa, etc. Hence, starting a small scale furniture business can be a great idea.
You would need a capital of 1 to 5 lakhs, but there is no such limit in this business as it depends on the quality of wood you use and the type of products you manufacture. Just like any other business if you do hard work, make good quality products, and offer great prices only then you can earn the right clients. 
14. Readymade Chapati/Parotha making
In the big cities, there are a lot of people who are staying alone and do not have time to cook or do not know how to cook, or they do not have permission to cook where they stay. Also, both the spouses work so that they can earn more and live a better life.
Therefore, because of lack of time and other facilities, people order food from the restaurants. Roti or chapatti is the primary diet for most people in India, thus, people buy readymade, or pre-packed chapatti's from the departmental store, which is half-cooked.
You can start roti making business and sell them at a reasonable price. People would love to eat homemade chapatti/s. This business will need an investment of 2 lakhs if you buy machines for making dough and chapattis.
15. Fruit Pulp Manufacturing
In the food industry, there is always a requirement for good quality fruit pulp. In fact, there is a considerable increase in the demand for fruit sauce such as tomato sauce, jam-jelly, chili sauce, etc.
Million of rupees are spent annually for making this pulp; this wastage is because there is no advanced cold chain logistic system. The high-quality fruit pulp is in great demand, especially for seasonal fruits such as mango, tomato, strawberries, kiwi, etc., for cake, ice cream, squashes, etc.
You would need an investment of around Rs.10 Lakh as you would also need to buy a fruit pulper machine for making the pulp.
Also Read: 15 Passive Income Ideas To Help You Make Money
16. Frozen Fruit and Vegetables
You must have heard a lot of times that tons of fresh fruits and vegetables are wasted. But, this huge quantity of fruits and vegetables can be used by putting it in cold storage by freezing it. For example, apple can be stored, and jam can be made, tomatoes can be used to create a paste, frozen peas, etc. are all in high demand today.
If you store these in the seasonal times, then you can sell them later at high prices and earn a tremendous amount of money. These frozen fruits and vegetables are high in nutrition and have a vast demand globally. 
As of now, awareness is less; hence, the producers are less. Therefore, you can start this small scale business with less investment initially but can expand it as you get more and more clients.
17. Jewellery Making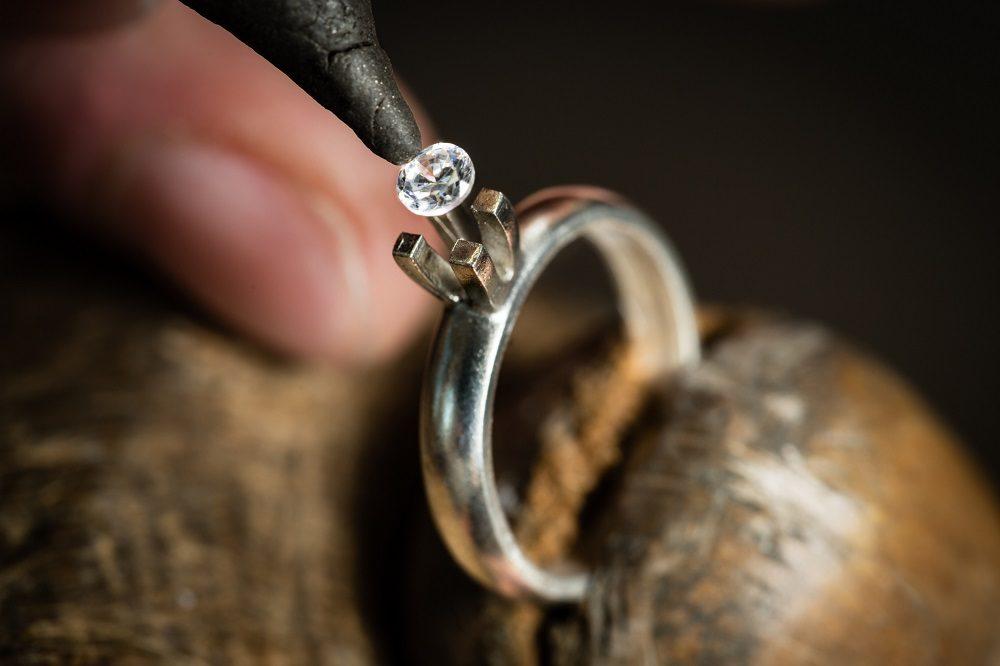 Imitation jewellery has always been in done, firstly, because of trend and secondly because of economically weaker segments of the society. Also, women are too much fond of matching jewellery; therefore, they like buying imitation jewellery for matching.
If you want to enter this field then you need to follow the trend and use your expertise to make the youth look better. This business is gaining more and more popularity because of the increasing prices of gold, diamond, and silver.
You can design and create this jewellery and sell it online or open a small store or can also sell it to a third party store. This business needs a minimal amount of investment, and you can start this work from your home initially. 
18. Disposable Plates, Cups & Crockery
This low investment business has gained a lot of demand because of the ban on plastic lately. Hence, entering into this business of disposable crockery can be very profitable for you. 
These items are vastly used in parties, functions, picnics, and get together. People prefer buying them because they need not wash them and are very light in weight. In fact, street food vendors also use disposable plates and crockery.
In traditional times, people used to serve in banana leaves, but now the trend has changed to disposable plates and crockery. In fact, now the straws, knives, forks, and cups are also made of paper. These disposable items are pretty expensive if designed well; hence, you can try your hands in them. 
19. Hand Sanitizer Production
Along with the other businesses on the list, this one has become a must. After the current situation of Covid-19, every person is using hand sanitizers immensely. Its demand is really high as every person has more than one sanitizer. For example, one at home, one in the car, in the office, etc.
There were a lot of shops and supermarkets where it was out of stock too. Hence, you just need to learn how to make a sanitizer at home and start production. It would not take a lot of investment; you would just need the procedure, raw material, and bottles for packaging.
Therefore, starting a small scale sanitizer business can prove to be a good business idea for aspiring entrepreneurs.
20. Tempered Glass Manufacturing
This business is not going to end as every person with a mobile phone asks for tempered glass to safeguard their phone. Just like the demand for mobile phones is increasing so for tempered glass. This industry is flourishing for a couple of years now.
You would be surprised to see its growth rate as it has become one of the most profitable business ideas. There are a lot of people opting for this business because of low investment, huge potential, and high profits.  
As per the reports, 3 crores smartphones were sold, just imagine how many tempered must have been sold plus existing people also change their tempered glass. Opt for this business and earn a handsome amount of money every month.
Also Read: 30 Profit-Making Small Scale Manufacturing Business Ideas
21. Concrete Block Manufacturing Business
Concrete blocks or tiles are the precast solid cement concrete products. India has been witnessing a boom in the construction business because of both residential buildings to making of bridges, malls, or industries. 
A couple of years back, the red bricks were in trend, but now people have started using these concrete bricks because of their looks and durability. The major reason why builders use these concrete blocks is that as they are readymade, it helps them complete the projects timely.  
Nowadays, they are widely used in making a garden path, pavement, flooring, wall, etc. You can start this business by using simple machinery and raw material. Its investment is low, demand is high, and profits are enormous.
22. Mineral Water Plant
Bottled mineral water is always in demand because of its high usage in weddings, parties, hotels, etc. You can set up this mineral water plant, but it needs attention to detail as hygiene is paramount in this business.
As compared to other businesses mentioned, this would need a considerate amount of money, but it has equally high profits as well. For starting this business, you would need a good plan and strategy for marketing and sales.
The best part of this business is that the competition is comparatively low. The investment required in this business is 40-60 lakhs excluding land, but as per the research, the profits would be approximately 1.5 to 3 crores a year if things go well.
23. Spice Powder Manufacturing Business
When you talk about Indian food, the first thing that comes to mind is spices, such as turmeric, coriander powder, red chili powder, etc. Indian food relies a lot on spices. If you hold on to this field, then there is no looking back for you.
Making spices and packaging is one of the most profitable businesses as the large scale manufacturers are not able to give the local taste because they have a generic taste in their spices. 
These spices work as a tastemaker in the food, and if people love your pure and authentic taste, then you can make a great market share. Along with the spices, you can also make chicken masala, chat masala, vegetable specific masala, etc.
24. Bedspreads and Blankets Manufacturing
There are a lot of locations in India that are well-known for bed sheets and blanket manufacturing such as Panipat, Solapur, Davangere, Thiruppur, and many more names are there in the list. But, all these places are famous for making traditional bedsheets.
If you work on making good quality cotton bed sheets and warm blankets, then it would be easier for you to sell your product. This business is easy to start as you just need some workforce and the right loom machines for manufacturing. It can be slightly expensive as you would need ample land to set up the manufacturing unit.
The demand for the bedsheets and blankets never reduces as it is a household item and is used every day. The cost of manufacturing is less, but you can sell it at a fair if the quality of the product is good. You can also contact big hotels for selling your bed sheets and blankets to them.
25. Toys Manufacturing
Toys are the only thing that every kid asks for as it is their favorite item, and its demand never slows down. If you are creative and can think of some innovative designs, then it would be great as kids love using different kinds of toys.
In fact, along with the new toy ideas, you can use the old epic characters like Winnie the Pooh, Donald Duck, Mickey Mouse, etc., and create them differently. The investment in this manufacturing business is moderate, but the profits are comparatively high.
Ensure that you do proper research before entering this business as to what sort of toys are in demand? What age group would you target? Type of toys, etc.
Also Read: 42 Most Valuable Beanie Babies in the World
26. Paper Bag Making
Since the government has banned polythene bags, the demand for paper bags has significantly soared. Paper bags carry bags made of paper. They are typically constructed using chemical pulp that has through the kraft process. The brown paper bags we receive from every retail establishment are the most understandable illustration. Kraft paper was used to create these paper bags. Paper gift bags and tote-style bags are other options. These are created using a range of papers that vary in terms of their texture, color, print, and quality.
Making several varieties of paper bags is a low-risk way to launch your own business. One should look into where they can purchase the craft paper that is required to produce paper bags so that they may earn a profit.
Planning is required, as are investments in labor, equipment, and land. Costs for fully automatic paper bag manufacturing equipment range from Rs. 5 lahks to Rs. 8 lahks. Depending on the manufacturing capacity, the investment cost will change. Approximately 15,000 pieces may be produced every hour using a fully automated system. However, if one wants to start an even cheaper business, then one can choose a manual paper bag-making setup. This will provide more employment but will slow down the manufacturing process.  Read on to know more about the best profitable small scale manufacturing business ideas in India.
27. Pickle Making
In India, pickles that are both sweet and sour must be served with every meal. It is good knowledge that Indian cultures eat pickles with every meal. It demonstrates that pickles' popularity will endure forever since they tempt your taste senses and enhance the enjoyment of eating.
You may launch a small-scale pickle company from your home or, if your resources allow it, even a modest production facility. The appropriate personnel is one of the biggest requirements to launch a pickle business in India. They are the ones who will decide the taste and the machines will simply aid the production process.
Indian pickles aren't just made with limes or mangoes. Among many others, you may discover pickles made from onion, carrot, chili, cabbage, cauliflower, garlic, ginger, and even beetroot. Non-vegetarian pickles made from mutton, shrimp, prawns, fish, and even chicken are very widely available.
One of the manufacturing enterprises in India with the lowest initial investment that is most undervalued is pickle manufacture, packing, and transportation. The initial investment for the business is around Rs. 5 to Rs. 10 lakhs depending on the size of the enterprise and the variety of pickles that you will produce.
28. Organic Soap Manufacturing
Due to chemicals, additives, and negative environmental effects, many individuals are avoiding commercially available soaps. Families throughout the nation are replacing their commercial soap with natural, handcrafted versions. As a result, there is now a need for organic soap. One of the newest profitable small scale manufacturing business ideas in India with a modest investment is handmade organic and exotic soaps.
The production of organic goods has increased dramatically during the previous several years. Therefore, you must determine your USP to make your brand stand out in the marketplace. Your brand's USP distinguishes it from rival brands. The majority of organic product business entrepreneurs begin in their home or garage and then expands to larger offices. You may start your organic soap company from home, which can save your startup costs. You will need to concentrate on packing, branding, advertising, shipping, and other things in addition to manufacturing.
With an initial investment of between INR 1.5 and 2 lakhs, you may anticipate some exhilarating profits. You won't have any trouble persuading prospects, which is another positive aspect.
29. Medical Supplies Manufacturing
It makes sense that India has a sizable market for medical needs. These include items used in operating rooms and clinics such as cotton swabs, gauze, and surgical gloves.
Small-scale manufacturing facilities often supply such materials in India. However, receiving approval from the Food and Drug Administration is one of the conditions to start such a small manufacturing company. This certification is necessary to confirm that your product satisfies the requirements and is secure for use in medical facilities like clinics and hospitals.
It's interesting to note that many cotton goods, including cotton balls and earphones, are also used cosmetically. Your market's reach is increased as a result. Additionally, you'll be able to participate in bids for them through government and hospital-issued tenders.
30. Honey Processing
Given the advantages of honey and honey products, launching a honey processing company in India will undoubtedly be one of the successful profitable small scale manufacturing business ideas in India. Additionally, the Indian government emphasizes beekeeping and offers loans and subsidies for beekeeping in India. In recent years, beekeeping in our nation has shown to be the best agricultural industry, giving many people jobs.
You must buy the appropriate business-operating equipment before opting to launch a honey processing operation. The beehives for the honeybee colonies, as well as safety gear including beekeeping jackets, gloves, and veils, are necessities.
In reality, processing honey involves removing wax and other foreign particles. There are two approaches to setting up the processing unit; either manually operated or electrically propelled. The manufacturing procedure is straightforward and can be initiated on a small scale.
Honey is categorized as a food sector product. As a result, you must first acquire an FSSAI license if you wish to launch any kind of honey business. Additionally, you must abide by the rules of the Food Prevention Act.
31. Jute Bag Making
Jute is a naturally occurring, reasonably priced, and biodegradable material. The northeastern region of India, which includes Tripura, Assam, Manipur, Sikkim, and Arunachal Pradesh, is also a good fit for this firm. Jute fabrics outperform the majority of fabrics created from other fibers in strength, durability, lightness, colorfastness, appeal, and cost. Consequently, they make great jute bag basic materials.
Starting a jute bag-making business is a perfect choice for those who have limited capital and want to start a small-scale industry. The site you choose when launching a business to make jute bags must be carefully considered. You must set up an industrial sewing machine if you want to start a business creating jute bags. Choose the appropriate equipment for your business based on the necessary stitching pattern and manufacturing output. The production of jute bags is straightforward. You must make the appropriate designs and patterns after obtaining the basic components. Cut the jute fabric to size and design per the drawing. Then use the sewing machine to sew the cut parts together.
A small-scale automated machine will require a minimum expenditure of between Rs. 20 and 25 lakhs to start a jute manufacturing plant. Over 40% of the revenue goes to gross profit in this type of profitable small scale manufacturing business ideas in India.
32. Ice Cream Manufacturing
As the ice cream industry has grown over time, more customers have become attracted to it, turning it into a consumable snack that can be enjoyed on a variety of occasions, including outings and gatherings. The ice cream industry has grown at a rate of more than 19.5% annually over the past five years.
Making ice cream is a successful small business venture. Ice cream may be made using a huge range of different ingredients. However, while creating ice cream, you keep the smallest amounts of milk fat, milk solids (protein + lactose + minerals), and air. Funds will be needed for raw materials, and a variety of equipment to create different types of ice cream. You would also need professional staff with sufficient expertise to assure the product's quality, and the same is true for packaging because ice cream may simply melt away.
This type of manufacturing business does not require a significant initial investment. The production of ice cream may begin with basic equipment that costs only Rs 10 lakh. As your market expands, you may raise your investment. Even if monthly sales of Rs 3 lakh are guaranteed, you may still turn a profit of Rs 60,000 while employing five people.
33. Flour Production
Food grains are milled to create flour. For the preparation of various dishes, many types of flour are employed. These include whole wheat flour, brown flour, whole wheat flour, and other types of flour. The manufacturing procedure is easy.  Running a small flour mill business is flexible since you can modify your output in response to customer demand. The location of the facility is crucial for the flour milling industry. The ideal manufacturing site should have simple access to transportation that makes it simple to distribute and ship finished flour as well as receive raw materials.
As one of the profitable small scale manufacturing business ideas in India flour mill takes INR 7-9 lakhs to get off the ground. A large-scale flour mill facility may be built for between INR 10 and 20 lakhs. The kind of machinery and other equipment needed for the firm also factors into this.  As you buy different kinds of machinery, the price changes. The cost of the small-scale flour mill equipment is low, but the profit margin is also low and one should keep that in mind.
34. Corrugated Box Manufacturing
India's economy is expanding, and the GDP growth rate is strong. The packaging sector is expanding daily and offers excellent opportunities for new firms. Corrugated boxes are one of the typical packing boxes used by brands. These corrugated boxes come in a variety of sizes and forms. It guarantees appropriate support even in bulk packing during shipment. One can establish a corrugated box manufacturing facility and sell the products to numerous businesses and brands.
One of the most crucial processes in the process of setting up a plant is finding a location. You must choose a manufacturing location close to the factory of your target customer, or you might choose one in an industrial neighborhood. After that, you must select the appropriate tools. One will have a fully automatic and a semi-automatic box manufacturing operation to choose from. The semi-automatic plant is the best option if you want to get started on a relatively small scale. The output of these plants starts at 4 to 5 tonnes per day, and the minimum investment needed for the gear is INR 20 lakhs.
35. Paper Egg Tray Manufacturing
The manufacturing of egg trays has become one of the most lucrative profitable small scale manufacturing business ideas in India in recent years for those who do not want a super complicated manufacturing process to deal with. Due to rising egg consumption in recent days, the egg tray industry has experienced tremendous expansion. The demand for egg cartons is rising as more people eat eggs. The material used to make egg trays is nothing more than the pulp that is molded within the pulp molding facility.
Only an automated egg tray machine and an industrial area with sufficient energy and water supply are needed for the complete manufacturing process. Producing multi-cavity egg cartons, egg and fruit trays, cup carriers, and seed pots is made possible by the versatility and variety of egg tray-making machines that employ interchangeable molds. Additionally, less human labor is required for tasks like manually classifying garbage and monitoring the production process.
Waste, such as natural fibers, old newspapers, old books, etc., is an easily accessible and affordable raw material for making molded pulp trays. The initial investment needed for this business concept is around Rs. 6 Lakh, however, costs may increase depending on the size of the unit.
36. Plastic Tablemats and Tablecloth Manufacturing
Traditional fabric tablecloths and tablemats are becoming less common in restaurants and homes. The reason is that cleaning and maintaining them takes a lot of time and effort. Instead, they utilize disposable plastic tablecloths that are printed with floral or other patterns. Plastic tablecloths are particularly popular since they are simple to clean; a simple wipe or wash in soapy water will do. Restaurants are increasingly favoring plastic tablecloths and placemats as well. Because of this, manufacturing them is an extremely profitable industry.
You can think of starting a small manufacturing company to create these table items. You can set up your factory and begin manufacturing the items. But it will cost money and time to develop your table mat factory.
The table mats will be made by you, and you'll supply them to other businesses so they may sell them. You play the provider in a situation like this. Huge volumes of table mats will be produced by you, distributed to retailers or wholesalers, and then sold to customers. Although it could appear like a straightforward and uncomplicated undertaking, substantial market analysis and research will need to be done. Learn more about the profitable small scale manufacturing business ideas in India.
37. Naphthalene Ball Manufacturing
Naphthalene balls are widely used as a deodorant tablet for restrooms, urinals, toilets, and other areas as well as a home preservative for woolen clothing. Naphthalene balls are consumer goods that are widely used in urban areas. The general public's awareness of cleanliness is growing, so this product has strong development potential.
With a minimal initial investment, anyone can start a business producing naphthalene balls. Additionally, the production procedure is straightforward and doesn't take up much room. Typically, a tablet-making machine may create these balls from naphthalene flakes. In essence, this kind of machine has a die in the shape of a ball. Any individual can start a business as a home-based manufacturing unit even without much technical experience.
The main expense for this project is the purchase of the primary production machine. The machine costs between Rs. 1 and 2.5 lakhs per unit on the open market. In addition to the equipment, there will be expenses for getting permits, recruiting staff, buying supplies, etc. To develop a small-scale naphthalene production business, you must be prepared to invest between Rs. 5 and 10 lakhs.
38. Ceramic Tiles Manufacturing
Starting a company that manufactures ceramic tiles may be both profitable and fulfilling. This company specializes in designing and manufacturing high-quality ceramic tiles for use in backsplashes, wall tiling, flooring, and other applications. You will require a strong business strategy, a dependable supply of raw materials, and a production facility outfitted with the required tools and machinery to get started in this field.
To produce ceramic tiles, you'll need a manufacturing space with kilns, mills, and other specialized equipment. Additionally, one needs to employ qualified personnel who have received training in the manufacture of ceramic tiles.
You might also think about extending your product offering to include various ceramic tile sizes, shapes, and designs. This can enhance your revenue and help you appeal to a larger spectrum of clients. Read on to know more about profitable small scale manufacturing business ideas in India.
39. Frozen Food Making
Just by dehydrating and freezing the vast numbers of high-quality veggies that go to waste every day, they can be used for something productive. For instance, there is a high demand for dried tomatoes, dehydrated onions, frozen green peas, and chopped beans. As a result, there is a sizable domestic and international market for frozen and dehydrated vegetables. The frozen food industry in India is anticipated to reach $ 192.96 billion by 2024. In 2019, the amount was $ 85.27 billion.
India's inability to reach this lucrative market is only hampered by the absence of sufficient small-scale manufacturing companies that can produce such goods. You can gain access to the sizable worldwide market by opening a facility that sells frozen and dried veggies.
When conducting market research, you must be aware of your target market, your location, the needs of your clients, and the frozen foods near me that you'll be providing. College students, working women, bachelors, grocery stores, fast food restaurants, and canteens are among the target markets for your product. Read on to learn more about profitable small scale manufacturing business ideas in India.
40. Aluminum and Fiberglass Door and Window Manufacturing
Wood has become a costly commodity in modern times. Additionally, the cost of creating hardwood window frames is higher. In addition, fiberglass doors are water-resistant and have a longer lifespan. They also cost a lot less than their wooden counterparts.
Setting up a small-scale manufacturing company is easy when producing fiberglass doors and aluminum window frames. Also, obtaining the necessary equipment is simple, and a little space is not needed for the manufacturing unit. You can accept requests for custom sizes or provide ready-made solutions.
There are several advantages to this successful business enterprise in India. Today, there is a high need for manufactured goods including verandah railings, handrails, windows, supports, and doors. Making such home things with aluminum and fiberglass is now a fairly common and accepted practice.
The initial cost of fabricating aluminum or fiberglass comprises the price of the fabricators, screwdrivers, cutters, bolts, and nuts, as well as the cost of buying the aluminum. You can either begin by carrying out the task yourself. You can also enroll in a technical college that would enable you to work for yourself.
Also Read: What Companies are in the Basic Industries Field?
41. Plastic Bottle Manufacturing
Plastic is a substance that can be molded and has a variety of qualities, including plasticity and malleability. PET is one of the most widely used plastics kinds in India, with a production capacity of around 0.9 million tons. In 2016, it is anticipated that there would have been 480 billion plastic bottle sales worldwide, a huge increase from 300 billion just ten years ago. Due to the recyclable and environmentally favorable characteristics of PET bottles, the market has also increased.
The healthcare, food and beverage, agrochemicals, and pharmaceutical sectors are just a few of the diverse industries that this product targets as its customers. A typical PET manufacturing facility can manufacture 5,840,640 bottles a year, with a profit of around 2000 per mold. The initial investment needed to start a PET manufacturing firm is restricted to machinery purchases, which may cost up to 1.6 crores. The company can, however, be started on a modest scale with 10–12 lakhs.
According to the 2016 Plastic Waste (Management) Rules, the manufacturer or producers must first get the Extended Producers' Responsibility certificate before starting a plastic bottle manufacturing business. The registration procedure entails filing an application, having it reviewed, and receiving approval. Read on to know more about profitable small scale manufacturing business ideas in India.
42. Conveyor Belt Manufacturing
Every continuous manufacturing process unit needs a rubber conveyor belt as a necessary component. The nation's growing industrialization has led to a steady rise in demand for rubber conveyor belting. These belts are frequently utilized in the industrial sector in places like chemical, fertilizer, and thermal facilities. Manufacturing rubber conveyor belts is one of the most successful rubber business ventures.
A conveyor belt product typically lasts between two and five years. After that, the conveyor belt or a portion of the conveyor belt has to be replaced or repaired. During the years 2020–2025, there is anticipated to be a rise in demand for conveyor belts due to the development in output in the coal mining sector, a significant end-user of conveyor belts.
There are two ways to make rubber conveyor belts. One technique includes using a calendar machine to rubberize the fabric. The second technique uses a spreading machine to rubberize the material. When rubberizing using a calendar machine, the output is quite high.
43. Chips and Wafer Manufacturing
Food is constantly in demand, and among the most popular snacks for both kids and adults are chips and wafers. In the food market, there will always be a consistent need for chips and wafers, whether for weekend nibbling or party snacking.
Chips and wafers may be produced in a huge variety of designs and flavors. You may produce small- or large-scale products at this company since it offers both types of goods. What kind of products you want to make is entirely up to you.
Even if you start the firm with your own money, you must still write a business plan. You require a piece of small-scale equipment to manufacture 120–150 MT of potato chips. And you may choose a completely automatic method if you desire a bigger manufacturing line. The initial investment for the manufacturing facility for chips and wafers, which consists of land and equipment, can range from Rs. 20 to 30 lakhs.
44. Envelope Making
One of the profitable small scale manufacturing business ideas in India for less than Rs. 10 lakh is envelope production. Even in this highly technological age, paper envelopes are still often used in businesses and classrooms. You may automatically create the required number of paper envelopes by setting up a small envelope manufacturing facility. One of the most lucrative manufacturing business ventures one may launch from home on a part-time basis is envelope production.
On the market, there are several varieties of machinery for creating envelopes. According to the monthly production you anticipate, choose the appropriate equipment. Once you've finished analyzing your company plan, get to work producing your paper envelopes.
When producing envelopes, several types of paper are utilized, including scrap paper, worthless paper, and map litho paper. According to the client's requirements, you must purchase the correct GSM grade paper, which often starts at 70 GSM.
The main financial commitment required to launch an envelope-making company is the purchase of production equipment. A fully automatic envelope-making machine may be purchased for between Rs. 5 Lakhs and Rs. 15 Lakhs. However, if you choose a semi-automatic machine, the cost will be significantly lower. On a modest scale, the overall approximate cost of starting an envelope-making firm ranges from Rs. 7 Lakhs to Rs. 20 Lakhs.
45. Custard Powder Production
Throughout the world, the custard is a type of cuisine that has captured the hearts of millions of people who enjoy dessert. Its pace of usage is astounding not just in India but even outside. Custard production and preparation are not difficult tasks. Corn is one of the most important ingredients useful in the creation of custard.
The raw components needed to start producing custard powder include maize flour, arrowroot starch, riboflavin, food colors, and essence. This firm was successful because raw supplies were readily available. With some basic equipment, a small-scale facility may be constructed as well. One of the common foods consumed in the desert is custard powder.
If you want to start a small-scale custard powder manufacturing firm, you'll need to buy milk as your primary raw material as well as packaging supplies and other items. A startup capital of between Rs. 2 lahks and Rs. 5 lahks is required to start a business of custard powder.
46. Tomato Processing
India grows a lot of tomatoes both in the summer and the winter. Winter crops are higher grade because they have greater total solids in them. All of the flavor, sweetness, and nutrients of the fresh fruits are preserved by the tomato paste. India's tomato processing sector is outfitted with cutting-edge production facilities and cutting-edge technologies.
Approximately 80% of tomatoes are consumed fresh, while 20% are used in tomato paste, puree, ketchup, pickles, juices, and sauce production. The production of smooth, thick tomato paste involves processing both fresh and mature tomatoes. To manufacture tomato processed items, tomato paste is used as a raw ingredient. The largest market for tomato paste is the sauce and ketchup industry.
Making tomato sauce may be a lucrative business idea if it is launched with good strategy and marketing. Given the high demand for handmade tomato sauces on the market, India, one of the world's top tomato growers, offers a wonderful market for tomato sauce production. With an annual growth rate of over 20%, India's demand for tomato sauce is on the increase and is anticipated to continue to do so in the future.
A change in any of the project's contributing variables, such as equipment, land, personnel, license, etc., might affect the final cost. A total of between Rs 7 lakh and Rs 8 lakh is required to launch this business. Read on to know more about profitable small scale manufacturing business ideas in India.
47. Designer Lace Making
Making designer lace is a longstanding industry. And anyone may launch a home-based business with only a little amount of initial money. Lace is a craft material used in the creation of clothing or textiles. Lace was originally made by hand with hand-held needles in the early days.
Machine-made lace is being produced instead of hand-made lace. The ability to create lace using machines is now possible thanks to a variety of technology. Designer lace is more in demand as the market for trendy apparel grows. Designer lace has possibilities for export in addition to the home market. Lace-making businesses are one of the profitable small scale manufacturing business ideas in India can be started by anybody with a modest infrastructure.
There are two methods to launch a designer lace manufacturing company. One method involves only installing a bobbing machine, while the other involves installing an entirely mechanized, computerized lace-making machine. You may acquire a varied range of items with specified output using computerized automated equipment. The investment will be heavily influenced by the operation's size and output. However, a designer lace production business can be started on a modest scale with an initial expenditure of between Rs. 5 and Rs. 10 Lakhs. Everything must be decided following the particular product you wish to make.
48. Disposable Party Plate and Cup Manufacturing
Celebrations, parties, and picnics happen all year round. Nowadays, almost nobody bothers to provide visitors, invitees, or participants with ceramic, melamine, or metal plates, glasses, forks, and spoons. Instead, they use Styrofoam plates, glasses, forks, spoons, and knives together with food-grade plastic to allow visitors to enjoy their meals. Naturally, given their low cost, lightweight, and disposable nature. Meaning it saves them the bother of washing. These days, paper cups and plates are also typical.
Paper plates and cups are also used by street food vendors. You can start a small-scale manufacturing company that produces disposable plates, cups, and plastic utensils in light of the widespread use of these items. The market is large, and everyone gets a piece of the action.
An investment of between Rs. 20 and Rs. 25 lakhs will be needed to set up a proper manufacturing setup for paper plates and cups combined. Paper plates and paper cups may cost separate units between Rs. 10 and 12 lakhs and Rs. 15 and 18 lakhs, respectively. You merely need to get in touch with businesses that deal with paper cups and paper plate machines to purchase equipment. Based on your company plan, they will organize the remaining tasks. 2000/2500 units per hour are the rated capacity of the automated machines for both goods.
49. Tissue Paper Making
The demand for residential paper goods is rising significantly right now. Several goods, including tissue paper, facial tissues, and paper towels, may be produced using basic technology. This makes it possible to launch a tissue manufacturing firm with little capital. You may add more products as your company develops. Making household paper products is currently one of the most lucrative and popular paper business ideas.
You must also decide if you want to launch one of the most profitable small scale manufacturing business ideas in India from your house or a huge firm with machines and other equipment from a commercial space. The next step is to obtain the required licenses. You may start a company producing tissue paper in one of two ways: either at home or with the assistance of a machine.
The quantity of working capital needed depends on how big your company is. If your firm is small-scale and run from your house, you may need to spend between Rs. 5 and 6 lakhs and have at least Rs. 6 Lakhs in operating capital, for a total of between Rs. 10 and 12 lakhs. With this sum, you can generate a yearly sales turnover of Rs. 1 Crore and a net profit of Rs. 6–7 lakhs.
50. Rubber Floor Mats Manufacturing
Rubber floor mat production on a small scale may be quite profitable for business owners. The manufacturing procedure isn't difficult. Rubber floor mats comprise industrial rubber mats, anti-vibration mats, anti-fatigue mats, anti-static mats, high school wrestling mats, rubber mats for home use home, entry mats, interior mats, and so on
Customers can benefit from two main benefits of rubber floor mats. By repurposing old car tires and other leftover rubber materials, they contribute to the ecosystem's reduction of non-biodegradable trash. The second advantage is that they are often cheaper than synthetic rubber products made of materials other than rubber.
Different regions have different rubber mat trends and demands. Before starting to produce items, it is crucial to undertake a thorough market analysis. Obtain information on the product, costs, and market competition before developing a business strategy that considers the gap. Depending on the volume of production, a variety of machinery is required to create rubber mats commercially.
The initial cost and investment for producing rubber mats will be heavily influenced by the output. Depending on your resources, you might start this firm on a small or larger size. However, the estimated investment required would be Rs. 4 Crore for the manufacturing of 300000 Sq Ft floor mats annually.
51. Ginger and Garlic Paste Manufacturing
The major use of ginger and garlic paste is as a condiment in many culinary preparations. It is also used in many therapeutic preparations as a carminative and gastrointestinal stimulant. The market for ginger garlic paste is rising in tandem with the popularity of quick mixes and spices.
The main commercial customers of this commodity, aside from home cooking, are the food processing industries. Hotels, restaurants, and coffee shops also utilize the device to prepare various cuisines. The production of ginger garlic paste is essentially an agro-based activity. The production procedure is straightforward, and there is a sizable market for exporting the goods as well.
To start the company, you must first reserve a place. Additionally, confirm the availability of the water and electrical supplies. With 600 square feet of space, you may launch a small business. Purchase the machinery and equipment from reputable vendors. There are two approaches to setting up the manufacturing business. These are both completely and semi-automatic. However, it is suggested to choose a semi-automatic plant for a small-scale operation. Read on to know more about profitable small scale manufacturing business ideas in India.
52. Sugar Candy Manufacturing
Sugar candy is essentially a dessert made from hard-boiled sugar. Sugar candies come in a huge variety of flavors, including orange, pineapple, mango, mint, strawberry, and many more. One of the most well-liked medium-scale manufacturing company ideas is the production of sugar candies.
The market for confections in India consists of toffees, hard-boiled candies, sugar-boiled confections, and other sugar-based candies. Only around 17% of households have access to sugar-boiled confections, indicating a substantial development potential. Given the urban market's 25% penetration, the confectionery business may have a more hopeful future.
The market for sweets and hard-boiled sugar confectionery in India appears to have taken a backseat due to huge producers. Even though there are a lot of big companies in the industry, small-scale producers appear to rule this loosely regulated one. It is simple to put up equipment to create hard-boiled sugar confections and sweets at any small location. Additionally, producers' necessities are widely available everywhere.
Additionally, there is a sizable market for such confectionery items and ingredients, such as sugar, glucose syrup, authorized food colors, and flavors from reputable manufacturers, on the Indian Railway network, where vendors at stations provide these budget-friendly goods to passengers.
53. Feather Shuttle Cock Manufacturing
The shuttlecock is a necessary piece of equipment for badminton. Additionally, a high-quality shuttlecock includes a hardwood cork and 16 high-quality feather pieces. The production method is pretty straightforward. Additionally, the product generates large profits for the company owners because. A feather cock has an extremely little lifespan. As a result, after a while, numerous changes are required. The production of feather shuttlecocks is a simple company to launch and therefore one can say that it is one of the profitable small scale manufacturing business ideas in India. And anyone may launch this business with a modest initial investment. This company can also be started from home.
Within Rs 1 lakh, you can build up the machinery and plant. However, you can only do so if you're beginning from your own home or a rented location. Furthermore, you will need to set aside money for the expenditures associated with hiring employees, distribution, and marketing. Obtaining company licenses and registrations also comes with certain charges. However, you can start this company idea with an investment capacity of Rs. 5 lahks and above.
Recommended: 40 Best Small Business Ideas in India
Starting your own small scale manufacturing business can be an excellent opportunity for anyone to begin his career. However, one must keep in mind that they need to do planning not only before starting the business but one should be equally passionate and dedicated towards their work even after they achieve huge success in their business.