Insurance
Axa Mansard HMO Plans | getinsurance.ng
AXA Mansard Health Limited is the Health Maintenance Organization (HMO) division of AXA Mansard group of companies. This HMO division is tasked with providing premium health services in the form of health insurance towards its beneficiaries.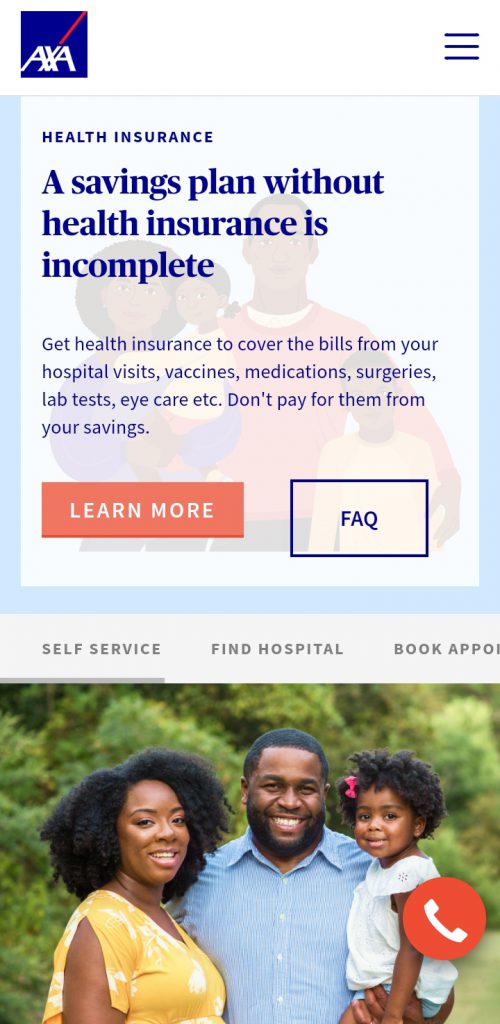 What is HMO? 
HMO stands for Health Maintenance Organization. HMOs are organizations tasked with providing health care services offered by health care facilities such as hospitals, clinics, opticians, dentists et cetera. HMOs are a link between health care facilities and organizations or companies looking to provide health insurance and care for their employees and their families.
Where can I get AXA Mansard HMO Plan?
As far as HMO plans are concerned, AXA Mansard offers one of the best services to its subscribers. Their plans provide a variety of benefits and services, such as 
An unlimited scope of coverage
Unlimited Service Delivery
Cheaper healthcare costs
High-Quality Care Delivery
Reduced administrative burden
Nationwide Emergency Coverage
Flexibility
To get an AXA Mansard HMO Insurance plan you can; 
Visit any of their offices from 8 am to 5 pm
Put a call to their phone number (available 24/7)
you can send an email to ccare@axamansard.com
Connect online via 24/7 live chat
Apply on their official website
They have operational offices in Lagos, Abuja, Port-Harcourt, and Enugu. 
How does AXA Mansard HMO plan work?
AXA Mansard HMO plan is a prepaid group health plan that entitles its members to health services, primarily on preventive medicine (before you get sick).
AXA Mansard has a list of healthcare providers that provide healthcare services to companies. As an organization looking to provide health services to its employees, buying an Mansard HMO plans guarantees you just that.
Your organization pays a premium which covers the health services offered to its staff within a period, usually one year. The range of these services depends on your plan, and with AXA Mansard there is a plan for everyone. 
What kind of healthcare services do AXA Mansard HMO plans provide? 
AXA Mansard HMO plans provide an array of services such as ambulance service, admissions, accidents and emergencies, drug prescription, minor surgeries, x-rays, lab tests, dental care, maternal care and optical care. It all depends on what plan best suits you.
Why should I get an AXA Mansard HMO plan?
AXA Mansard HMO plans embody the idea behind health insurance to perfection. They insure you and your organization against health risks. Mansard HMO plans provide cover for medical expenses when you and your employees are sick or injured, as well as preventive health expenses; that is, health expenses that you incur before you fall sick such as monthly check-ups and visits to the doctor. This means there is no point in time that you are not secured.
The AXA Mansard mobile app
MyAXA is Mansard's mobile app, meant to bridge the gap between providing top tier health services and technology. Rated 3.6/5 from a total of 93 reviews, MyAXA is a convenient means to purchase and monitor all your HMO plans from the comfort of your home or on the go. 
Conclusion
Are you still wondering why you should get an AXA Mansard HMO plan? Subscribing to an AXA Mansard HMO plan can be the best option to take, especially in the workplace.
HMO plans are generally cheaper than individual policies, and they reduce the cost of suddenly having to take care of an unforeseen health challenge in the workforce. No one likes surprises that cost expenses unplanned, and they usually are expensive.
AXA Mansard HMO plans create a sense of control, safety and security in the workplace. You can focus more attention on actual business operations than on worrying about Medicare. 
Due credit to: www.getinsurance.ng