Insurance
HYGEIA HMO Review: All You Need To Know
Hygeia is a top HMO in Nigeria, headquartered in Lagos and with branches in several states in Nigeria.
They offer comprehensive health insurance products and services to corporate organisations, smallscale businesses with ten or more members and Individuals. They have continued to deliver top-notch health insurance services in Nigeria since their inception in 1986.
In addition, their team of professionals have carefully designed health schemes to provide an outstanding variety of health care services.
Furthermore, Hygeia HMO has continually defined and set the pace for health maintenance products and services in Nigeria and Africa. They have deployed global best practices in the operation of their business and are making health care coverage available to all, irrespective of who they are.
By continually adapting to the ever-dynamic and complex needs of the clients, their focus is on improving health care in Nigeria. They plan to Make health care not only available but also affordable to every Nigerian.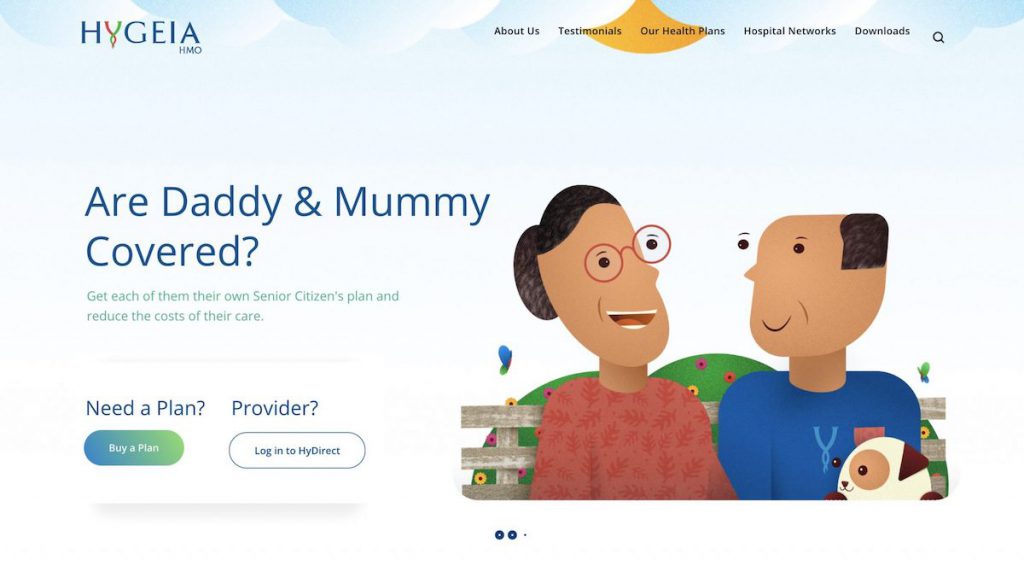 Hygeia HMO's Health Plans
The company has tailored its health plans to meet their customers at the point of need, regardless of who they might be. Their plans are in the following categories –
1. Personal/Family Plans
With the help from a team of professionals, Hygeia has designed its health plans to cater for individuals, families as well as SME businesses. You will always find a perfect plan that suits your needs. 
They offer the following programs under the personal/family plans:
Personal Plans – Hybasic, Hyprime, Hybasic Premium, Hyprime Plus 
Trying To Conceive – HyMama IVF Bundle
Also, Pregnant Women – HyMat and HyMat Plus
Families – Standard and Premium
Lastly, Senior Citizen Plan – Senior Mini, Senior Beta, Senior Midi, and Senior Premium
2. SME Plans
The SME health plan is for small-scale businesses that have workers in their employment. Basically, this plan provides health coverage for the workers up to a tune of N1m. They provide coverage for health conditions and cases like;
Mortuary services for up to N50,000 limit
Optical care – Lenses, Frames (N15,000 limit), and treatment for (N30,000 limit)
Also, Critical illness plus death cover up to N250,000
NPI Immunisations
Dental care up to N30,000
Lastly, Ear, Nose, and Throat treatment for up to N15,000 limit. 
Hygeia's SME products are in two main parts
HyStarter Plan
HyPremium Plan
3. Corporate Plans
Basically, these are plans that focus on private corporate organisations and any non-governmental institutions. They believe choosing a health plan for large corporate businesses should be clear and straightforward. The policy covers treatments and health cases such as:
Mortuary services up to a tune of N250,000
Global refundable maternity limit of up to N350,000
Infertility Treatment
Psychiatric treatment
Kidney Dialysis (10 sessions)
Ambulance services and so much more
They offer the following products under the corporate plans;
HyLite Plans
HyBrid Plans
HyValue Plans
HyEnhanced Plans
HyLeague Plans
The Hygeia HMO App
Hygeia HMO's Health Insurance Mobile App is redefining the way its clients interact with their HMO schemes. This scheme puts automation in the hands of their customers as well as brings the company closer to them.
Over 10,000 downloads
Year of release – 2017
Here are some features of the app:
You can determine if you are qualified to access healthcare before visiting the hospital
See the limits and benefits of your healthcare plans
In addition, a Provider directory searches in real-time to find hospitals closest to you.
One-click option to call their Customer Care or send us an E-mail
Also, an avenue to report an experience of poor service quality
You can rate hospital based on your experience
Receive health tips and information related to your well being
You can have a rough idea of how you often visit the hospital through our charts
Lastly, Avoid being turned back at the hospital by checking your accessibility to a particular service provider.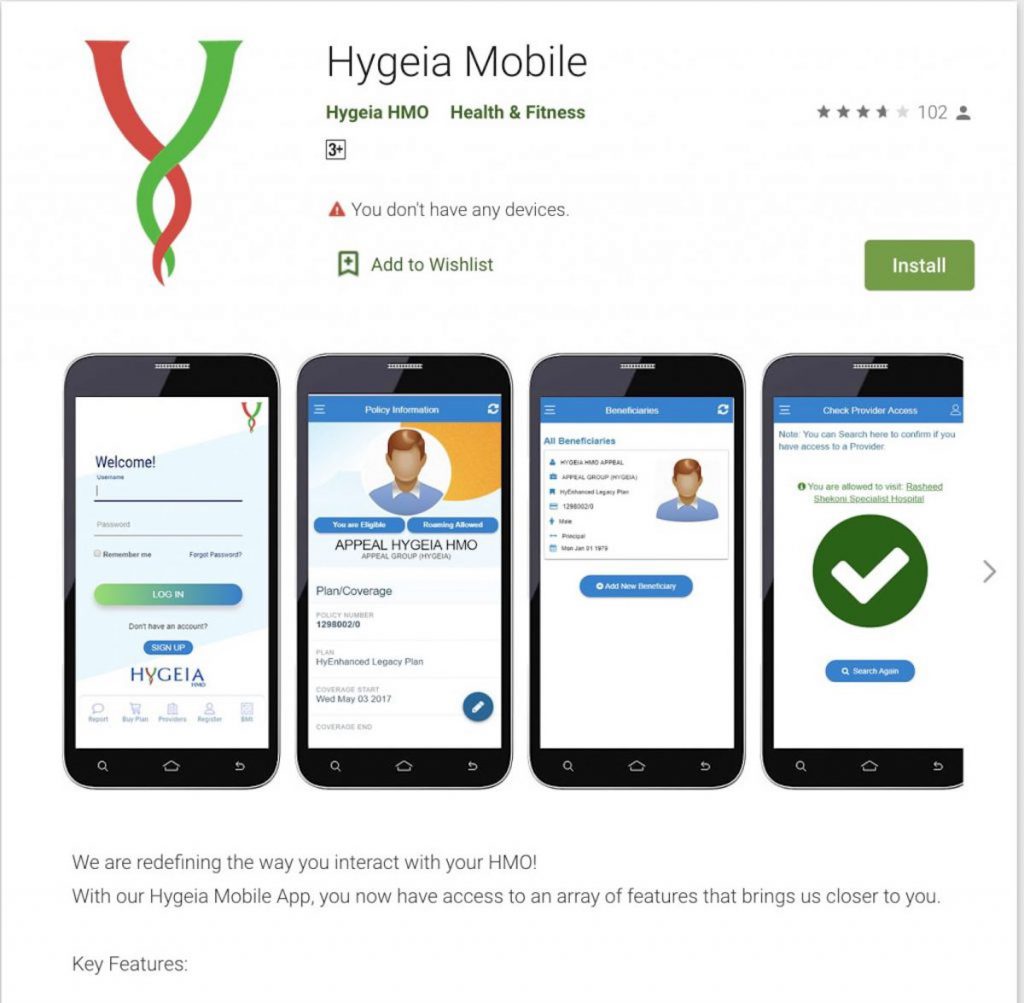 Hygeia Hospital Directory
Hygeia HMO has the most comprehensive coverage of health providers in Nigeria. With over 1,300 hospitals across Nigeria in their database, Hygeia will help you find a perfect health provider for you. Click here to see their provider directory.
Our Verdict
You could be a start-up or an organisation that has been around for quite some time. No matter the size of your establishment, Hygeia HMO has health coverage that will meet your expectations. With affordable options to consider, you really need not look elsewhere for a great health insurance product.
You can obtain a comprehensive loan, tailored to your specific needs by using this platform. Basically, it allows you to compare loans from different lenders across Africa, ensuring the best option doesn't slip through.
Due credit to: www.getinsurance.ng